15 DAYS TOUR HIGHLIGHTS OF VIETNAM
Group Size: Private Tour
Tour Type: Nature Landscape, Cultural, Scenic
Duration: 15 Days 14 Nights
Active Level: Easy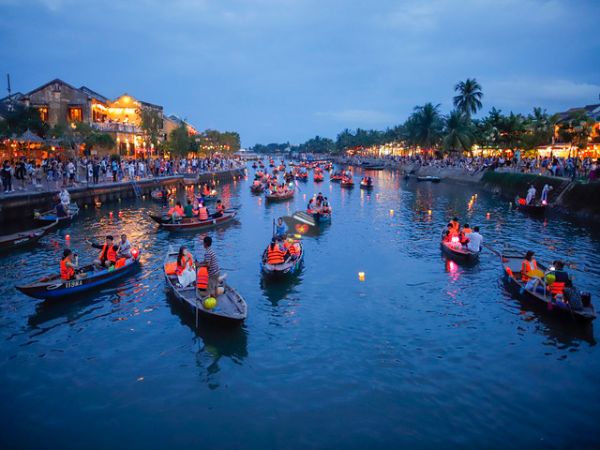 Nha Trang is the queen of sandy enjoyment in Vietnam. The well-kept beach trundles for six kilometers along the shores of downtown Nha Trang city and is popular with both local families on vacation and foreign visitors throughout the summer. There is good swimming here, as well as dedicated swimming areas and groomed lounging areas, making this a terrific alternative for peaceful days in the sun and sand.
15 Days Tour Highlight Of Vietnam Itinerary:
DAY 1: TAN SON NHAT AIRPORT - HO CHI MINH CITY:
You will be greeted by our knowledgeable tour guide, holding a welcome sign at Tan Son Nhat Airport. We'll assist you with your luggage, show you to your private, air-conditioned transportation, and whisk you away to your lodging. The check-in time is 2 p.m. We may have a cup of coffee while waiting in the lobby.
Today is all about recuperating and healing after your flight, so kick back and relax. If you can't wait to start, we can tour you around the local markets and the surrounding region. Join us in the evening for a delectable welcome meal with regional specialties.
Overnight in Ho Chi Minh City. 

DAY 2: HO CHI MINH CITY TOUR: (B)
You will be picked up from the hotel and taken to Ho Thi Ky Flower Market, which is brimming with blossoms from the gorgeous Da Lat Mountains and the mighty Mekong - a definite sensory feast! After the rush and bustle of the market, we'll find some peace and quiet at Thien Hau Pagoda, Vietnam's oldest temple, located in the heart of Chinatown. After enjoying the peace and quiet of this old place, it's time to go back to the action. We'll take a Pedicab Tour to the Cho Lon Markets, which are known for their exquisite textiles and fresh, exotic vegetables.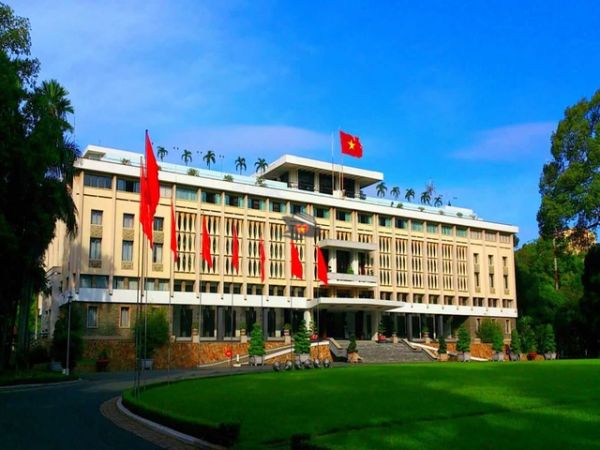 Then we'll get back in the car and head out to witness the city's modern urbanization juxtaposed against the ancient, traditional's tilt homes. Then we'll go to the War Remnants Museum to learn about Vietnam's historical battles and resistance throughout two major conflicts. We'll stop for a wonderful bowl of Pho, Vietnam's most renowned meal, a delightful and healthy soup with noodles and fresh herbs, for lunch.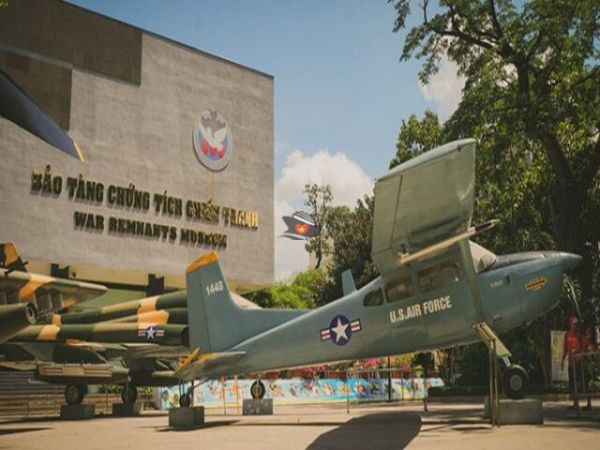 The day will begin with a visit to the famous Reunification Palace, a gorgeous, significant, and immaculately conserved historical landmark. Visiting this palace is like traveling back in time and seeing firsthand the significance of the palace during the Vietnam War.
As we return to the city center, we'll see the wonderful buildings left over from the French colonial era, such as Notre Dame Cathedral, the Opera House, and City Hall. To finish on a high note, we'll go to the iconic Rex Hotel rooftop bar and enjoy the views while sipping drinks.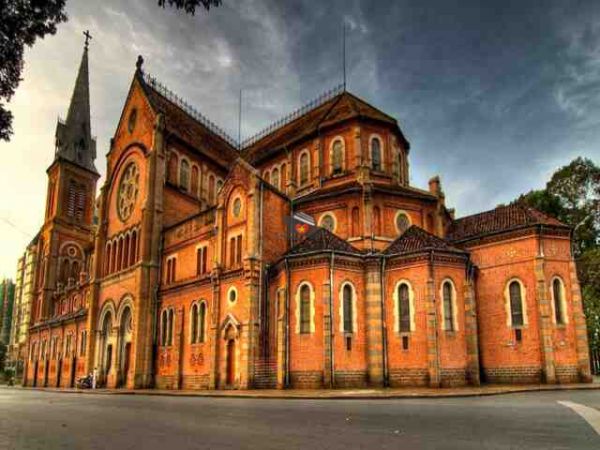 Overnight in Ho Chi Minh city.
DAY 3: CU CHI TUNNEL - LOCAL EXPERIENCE: (B)
Today, we'll take you to one of Vietnam's most famous tourist destinations, the Cu Chi Tunnels! Our day will begin with a hotel pickup after breakfast, followed by a road trip.
We'll stop at a large rubber tree plantation on the route to the tunnels to learn about the rubber tapping process. Vietnam is one of the world's leading producers of natural rubber, thus this trip is quite educational.
We'll soon arrive at the tunnels, where we'll hear about their importance in the Viet Nam resistance and how they were utilized as hiding places, communication and supply channels, and even hospitals and living quarters.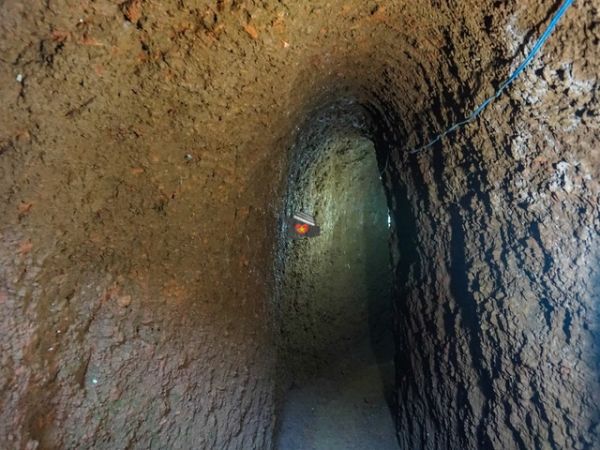 You'll be able to venture below and explore the tunnels for yourself. This trip provides an intriguing and instructive look into the lives of the Viet Nam war, with enough to see and learn.
Following the thrill of the tunnels, we'll have an optional add-on stop at a nearby family house, where the owner will be glad to provide information about her traditional home and garden. She'll even teach us how to manufacture Vietnamese rice paper.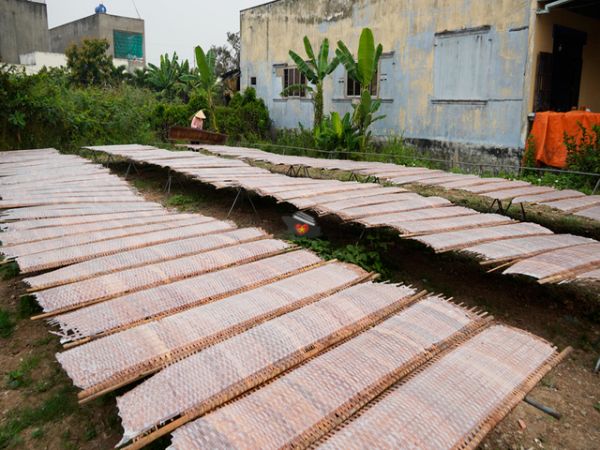 We'll get back in our car when we've all become rice paper artists and enjoy the picturesque trip back to HCMC. Your guide can drive you back to your hotel, to a recommended lunch spot, to another destination if you wish to continue exploring, or on an optional street food tour. Set your tastebuds on fire and revel in the nighttime ambiance of the capital city as we take you to hand-picked, traditional places to sample local delights.
Overnight in Ho Chi Minh city.
DAY 4: VIETNAM WESTERN TOWN: (B)
After breakfast, we'll take you up at your hotel and make sure you're well situated in your private transport for the 2-hour travel to Cai Be Pier, which is located directly by the magnificent Mekong River. When we arrive, our traditional sampan boat will be prepared to transport us over tranquil canals and rivers studded with little settlements and thick with tropical foliage. Relax and enjoy the scenery as we travel downstream.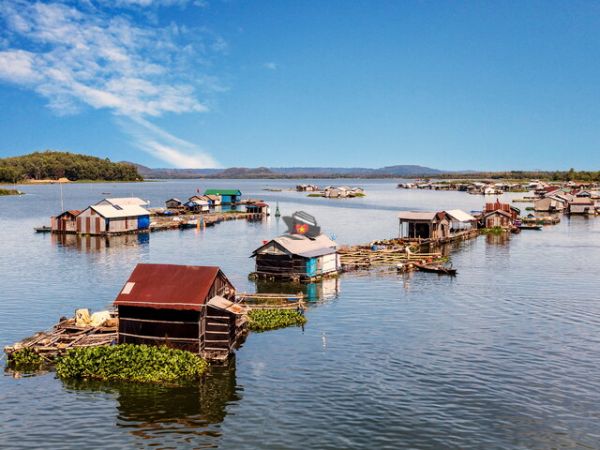 Tan Phong Island will be our dryland destination. We'll make a brief stop at a local apple orchard for a traditional music performance by residents. Then we'll get on bikes and cycle around this wonderful island. We will meet native families along the route and discover how they use the land to make anything from delicate rice paper to the robust roofing of their homes. For lunch, a local family will prepare Mekong specialties like as freshly cooked spring rolls, fried pumpkin blossom, and delicately braised pork drenched in coconut juice.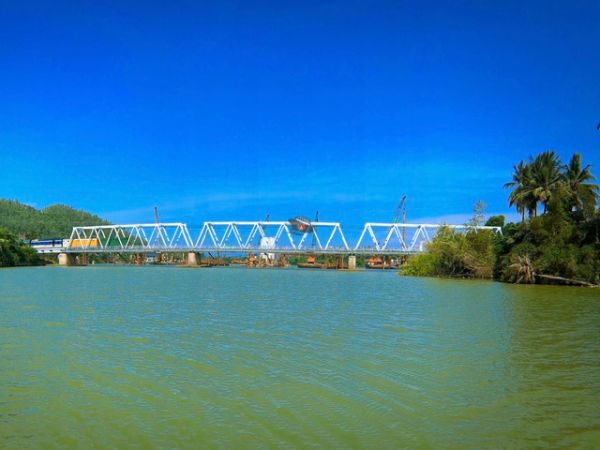 After our unique Mekong lunch, we'll return to our boat and explore the delta's smaller waterways. Here, we may get up and personal with local residents and farmers. We'll visit local merchants making delectable coconut sweets, rice wine, one-of-a-kind hand-crafted ceramics, and bricks from scratch. Then we'll go to the Vinh Long Pier and market, where you can view even more of the Mekong's specialties.
Overnight in Can Tho city.
DAY 5: CAI RANG FLOATING MARKET - RIVER CRUISE TRIP:
This morning, we'll board our own boat and travel to Cai Rang, Asia's largest floating market. Sunrise is the greatest time to visit the floating market since you can discover local food as it is sold from boat to boat, buy your own items, and even have your morning coffee at one of the wonderful floating coffee shops.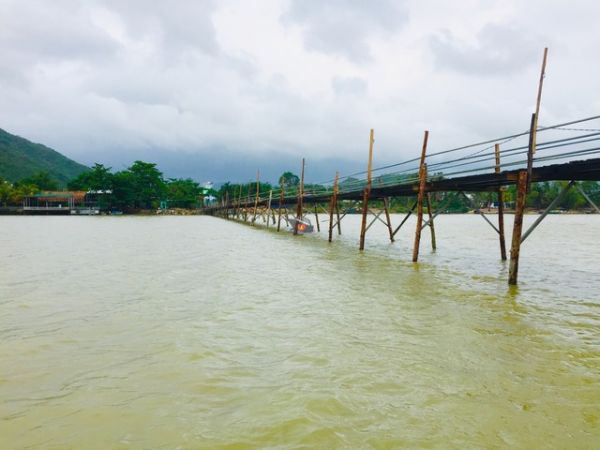 We'll return to the hotel for some well-deserved breakfast after the market. After we check out, we'll go to My Tho to see the majestic Vinh Trang pagoda. Your guide will take you on a tour of the amazing five-acre complex. They will tell you about the temple's history and show you its distinctive architecture and sculpture. We'll drive you to Ho Chi Minh City and drop you off at your hotel at the end of what promises to be an informative and delightful day.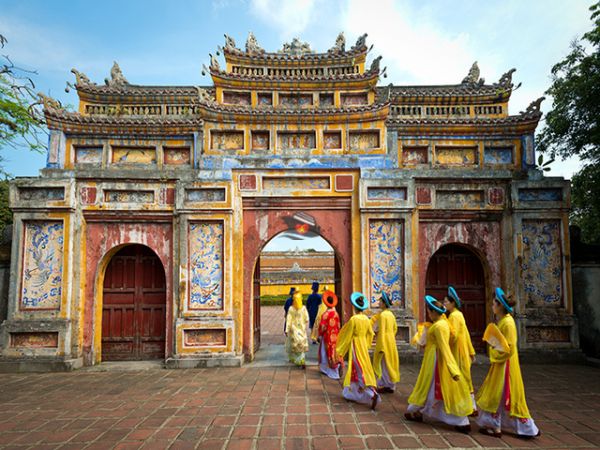 Overnight in Ho Chi Minh city.
DAY 6: DA NANG & HOI AN ANCIENT TOWN: (B)
Your private guide and transportation will meet you at your accommodation for a short domestic flight from HCMC to Da Nang, where local guides will greet you. Private transportation will take you to the UNESCO World Heritage Site of Hoi An. We'll drive you to Hoi An in approximately 40 minutes, then drop you off at your hotel and allow you to settle in.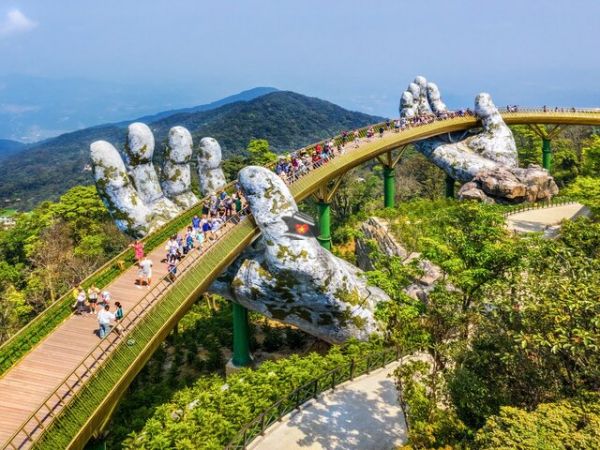 We'll schedule a walking tour of the quiet Old Town, which is pedestrian-friendly and a delight to explore. It's hard to go more than a few steps without encountering antique buildings and temples brimming with character from Hoi An's colorful history; a former harbor city with influences from China, Japan, and France. It certainly is a magnificent and unique site, elegantly conserved yet also brimming with new life.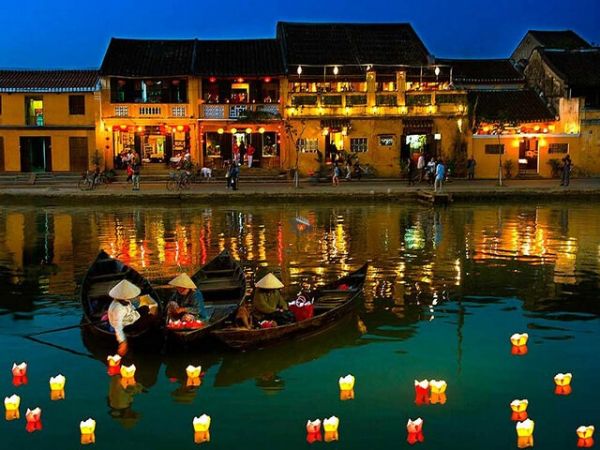 This walking tour includes several sights such as the Japanese-covered bridge, the ancient merchant's mansion, and the famed lanterned alleys and marketplaces. For lunch, we'll have the option of sampling local specialties at a restaurant or sampling wonderful street cuisine as we stroll through the old streets.
Thousands of lamps and colorful lanterns will be lit up all throughout Hoi An's scenic streets, houses, and trees after dusk, and even the river will be filled with floating lanterns. It certainly is a sight to behold, and it makes for a fantastic and amazing evening out.
DAY 7: COUNTRYSIDE TRIP TO TRA QUE HERBAL VILLAGE: (B)
08:00: After breakfast, your guide will come to your hotel with high-quality bikes for today's excursion. We'll get settled on our bikes and then ride through the streets to Tra Que Herbal Village, which is about 3 kilometers from the Old Quarter. The route is simple to follow and follows a lovely level trail, allowing you to take in all of the views along the way.
The herbal hamlet is well-known for its fertile lowland soils, which yield aromatic herbs used in Vietnamese cookery like as sweet basil, peppermint, and cilantro, all of which are lovingly grown by hand. We'll meet residents and get the chance to help with the day-to-day duties that keep this beautiful location thriving.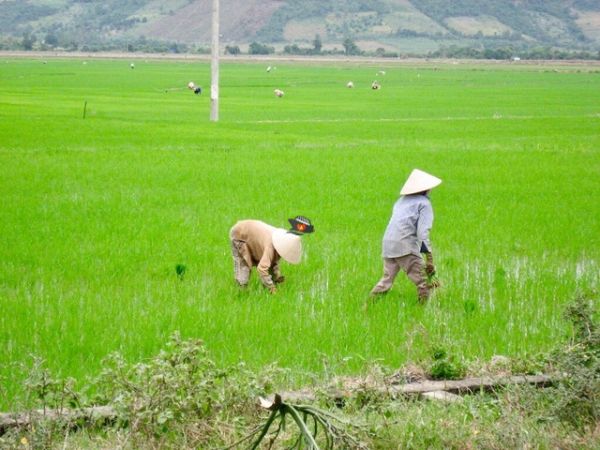 You can take a selfie with a water buffalo and even try your hand at lantern-making here.
Following that, there will be a welcome coffee and lunch break. Cao Lau, a cuisine unique to Hoi An, will be available, consisting of pork, noodles, and plenty of Vietnamese fresh herbs and greens from the fields you'll be standing in. After some rest and digestion, it's time to climb back in the saddle and return to the city. The journey will cover approximately 17 kilometers in 4 hours, although it is adjustable to accommodate the demands of your party.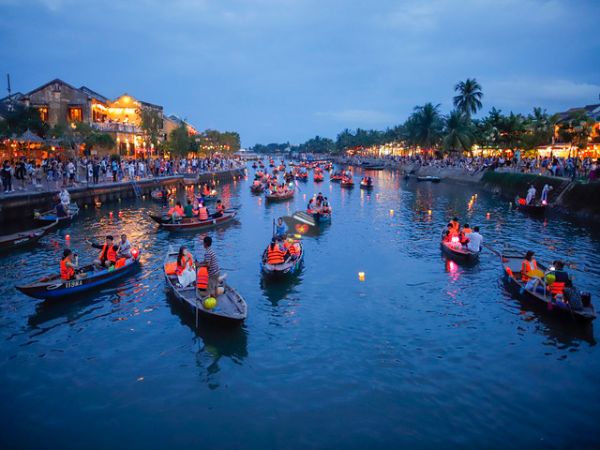 Overnight in Hoi An.
DAY 8: FREE DAY - OPTION FOR ACTIVITY: (B)
Today is a free day for you to do anything you want, whether it's to relax in the swimming pool, go souvenir shopping, or simply enjoy some alone time. Don't worry, if you want to keep exploring, we offer a variety of excellent extra activities for you.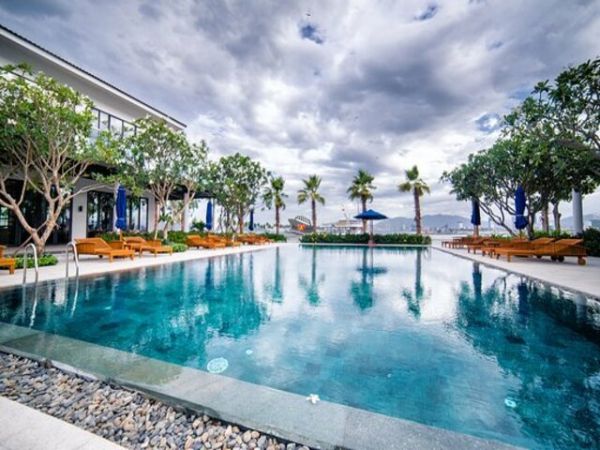 Participate in a hands-on cooking class and market visit to create (and taste) a famous Vietnamese feast of crispy spring rolls, grilled sea bass in banana leaf, and bun cha pig patties. Dietary restrictions are possible.
If you want to get some exercise, we can take you on a hike up the Marble Mountains, a range of limestone hills scattered with stunning pagodas and caves holding Buddhist shrines and temples. The views from the summit are well worth the effort! Alternatively, visit the ancient My Son Cham ruins, centuries-old Hindu temples erected to honor the deity Shiva. They have been very well maintained, with numerous beautiful sculptures and whole buildings still standing.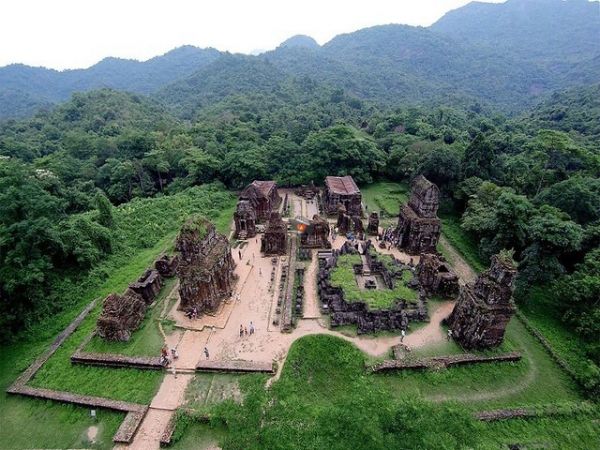 Overnight in Hoi An.
DAY 9: HOI AN TO HUE MAUSOLEUM KINGDOM: (B)
08:00: After breakfast, we'll board a private vehicle for Hue, the former seat of the Nguyen Dynasty Emperors and Vietnam's capital city until 1945. Our journey will take us via the Hai Van Pass, which translates as "sea clouds," and is named after the breathtaking vistas of the sea and white sand beaches. There are numerous photo opportunities along this pass, so we'll include plenty of photos stops to ensure you capture these breathtaking views. If we get hungry along the way, we can stop for an optional lunch with views, of course.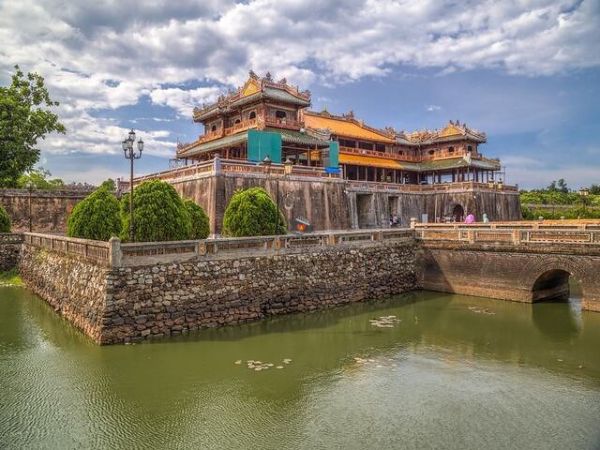 After we settle into our hotel in Hue, it's time to hit the road by Pedicab (Rickshaw). We'll go directly to the Citadel, a UNESCO World Heritage Site surrounded by massive stone walls and a historic moat. The huge Citadel comprises the Imperial City, Forbidden Purple City, and Royal Theatre, so stretch your legs and prepare for a day filled with culture, history, stunning architecture, and endless picture possibilities. After that, we'll transport you back to your hotel for a well-deserved rest and joyfully offer some of the city's best supper choices.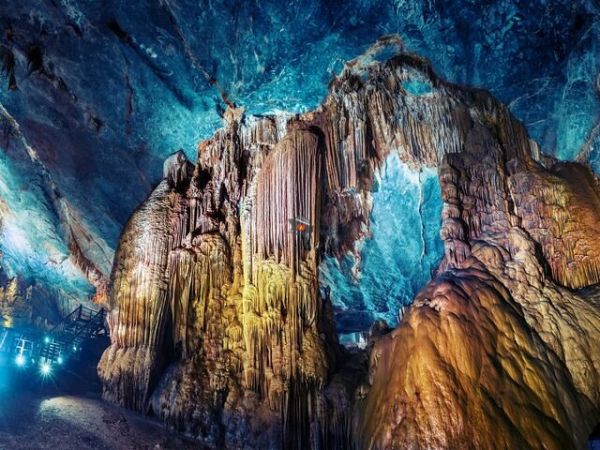 Overnight in Hue.
DAY 10: HUE CITY TOUR AND RIVER CRUISE TRIP:
08:00: Today will be a full-day journey to explore everything Hue has to offer, beginning with Thanh Toan Bridge. This off-the-beaten-path jewel in a tiny community is distinguished by an unusual, squared timber arch, old pottery, and calligraphy inscriptions. It may have been erected centuries ago, but its distinct charm remains.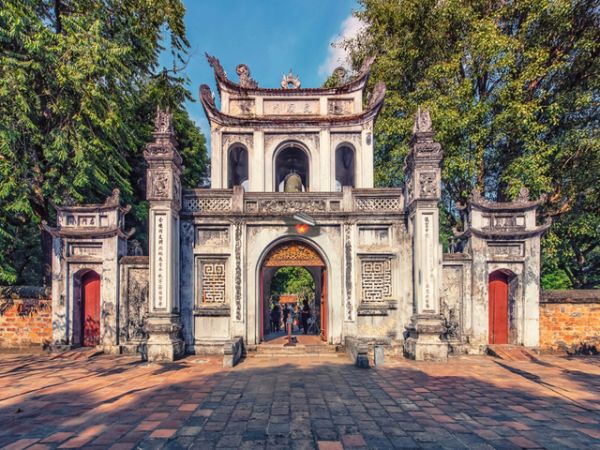 The tomb of King Tu Duc is the most well-known and spectacular of all the royal mausoleums. Its structures include courtyards, pavilions, temples, and rooms. Your tour guide will tell you all about its intriguing history and the king's life of imperial luxury, from his 104 wives to his 200 burial servants' terrible end. We'll stop at Bunker Hill, which overlooks the Perfume River and offers breathtaking views. By offering concealed observation positions for the surrounding country, the Hill acted as an excellent military vantage point. Many bunkers remain, allowing you to get up and personal with them.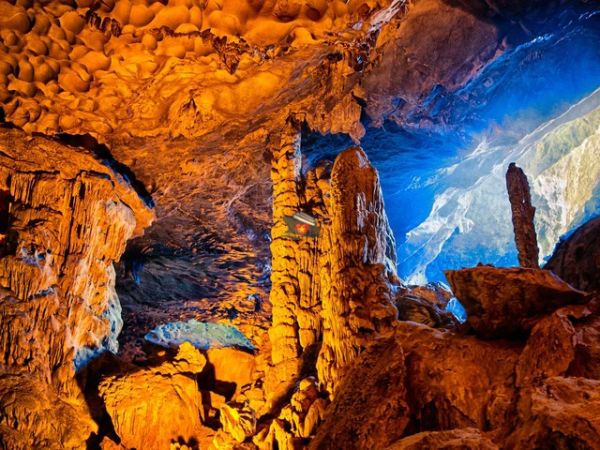 We'll stop for lunch and refuel in a tranquil nunnery temple before continuing on to Tiger Arena, a historic colosseum where tigers and elephants fought to the death for royal amusement. Today's journey concludes with a visit to the magnificent seven-story Thien Mu Pagoda, Hue's unofficial emblem. From here, we'll board a traditional dragon boat and travel down the Huong River to the city, where you'll be picked up and driven back to your hotel.
Overnight in Hue.
DAY 11: HUE TO HA NOI OLD TOWN: (B)
08:00: After delicious breakfast and hotel check-out, we'll depart for Phu Bai airport for a quick 60-minute flight to Hanoi. When you arrive in the capital city, the northern crew will be there to meet you. We'll bring you personally to your hotel to help you settle in and leave you with some wonderful lunch options.
We'll begin the afternoon with a cycling tour of the Old Quarter. You'll walk through small, twisting lanes where merchants and artists used to congregate to sell their wares. There are several wonderful photo possibilities here, as well as the opportunity to witness this one-of-a-kind look into Hanoi's history.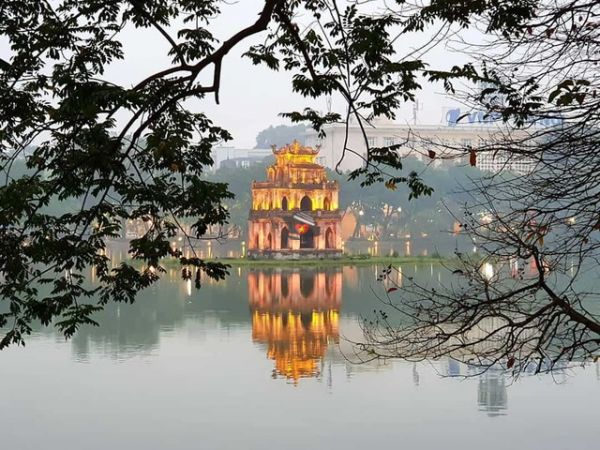 We'll then visit Hoan Kiem Lake, which serves as a tranquil gathering place for residents who come to practice tai chi, exercise, relax, and even dance - wherever you look, people are enjoying the environment, exercising their bodies, and socializing. There's also an ancient legend about an emperor, a magical sword, and a golden turtle in the lake! While you visit this must-see place and soak in its quiet yet lively ambiance, your guide can tell you the entire narrative.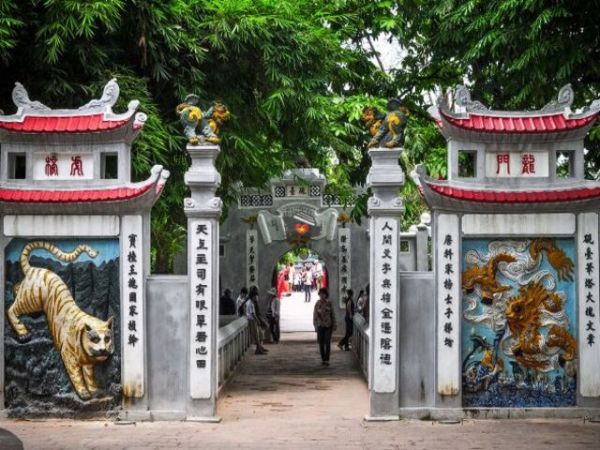 The evening will be capped up with a visit to Thang Long Theatre to view the famed water puppet show. This wonderful art form, which is accompanied by live music and traditional singing, dates back to the 11th century.
Overnight in Ha Noi.
DAY 12: HA NOI CITY TOUR: (B)
08:00: We'll pick you up after breakfast and take you to the majestic Ho Chi Minh Complex, the ultimate burial site of the Vietnamese revolutionary hero Ho Chi Minh. We'll see the Mausoleum, the Presidential Residence, and one of Vietnam's most famous temples, the One Pillar Pagoda.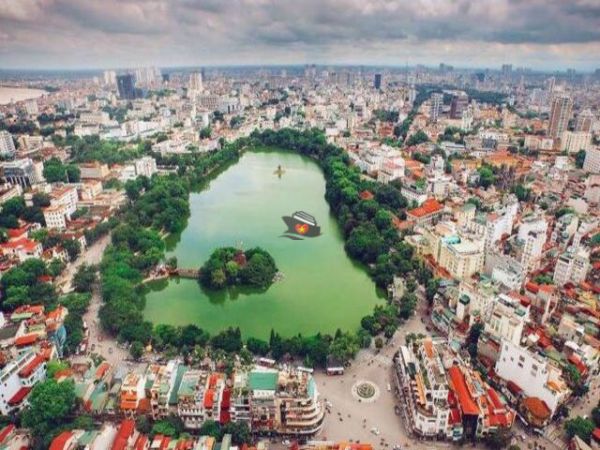 Our next trip will be to Huu Tiep Lake, where a famous B52 aircraft was shot down and is still partially visible today. Following that, we'll continue our exploration by visiting the Temple of Literature, one of Hanoi's oldest (constructed in 1070) and most important landmarks. It is home to the Imperial Academy, Vietnam's first university, and is devoted to the Chinese philosopher Confucius, who famously remarked, "Wherever you go, go with all your heart," which we will do for lunch. We'll have worked up an appetite after our hectic morning, so we'll stop at a neighborhood restaurant serving Hanoi cuisine to rest and replenish.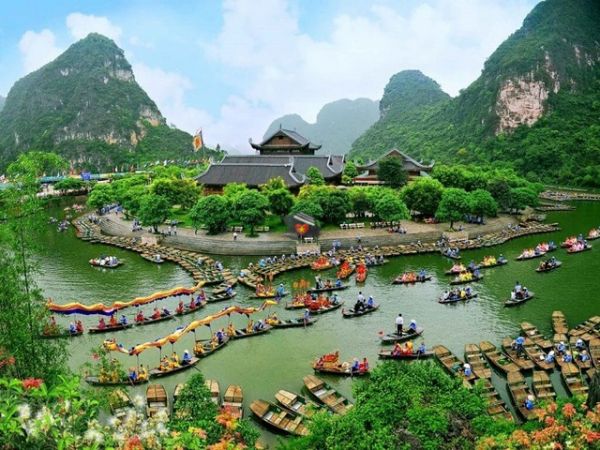 Our day will begin with a visit to the Hoa Lo Jail Museum, which was initially erected by the French for political prisoners and then used to house American POWs - it was during this time that the prison got its renowned "Hanoi Hilton" moniker. We'll get a look into life in the jail over the years here, with the main difference being that we'll be able to walk out the door afterward. As our cultural day comes to a close, we'll pay a visit to the Museum of Ethnology, where lovely and instructive exhibits (inside and out) depict Vietnam's 54 ethnic minorities.
Overnight in Ha Noi.
DAY 13: HA NOI TO HA LONG BAY CRUISE OVERNIGHT: (B)
08:00: Ha Long Bay Cruises' great and friendly personnel will take fantastic care of you today. After being picked up in the morning, you'll begin on a 3.5-hour picturesque trip via the Red River Delta to Halong Bay. Of course, we'll stop for refreshments along the route, as is customary in the little town.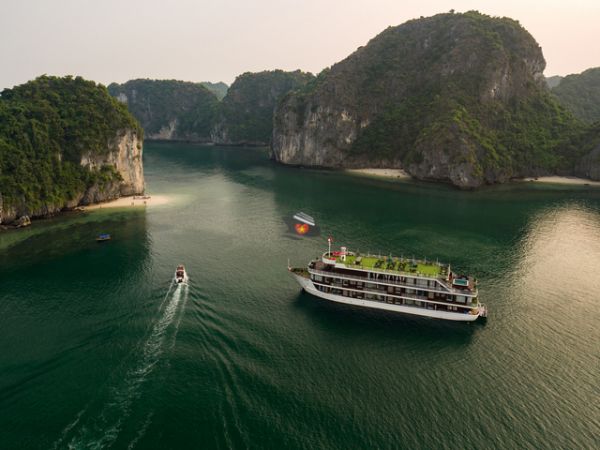 Lunch will be served on deck as we travel towards the southwest of the bay, enabling you to stare up in amazement at the enigmatic and ancient limestone islands sticking out from the emerald green ocean around you. Our afternoon will include a visit to the fascinating Tien Ong Cave, where we'll descend into a mysterious underground world full of stalactites, caverns, grottos, and vast limestone formations - all delicately lit with safe walkways to ensure you get the best views while protecting this unique environment. As we make our way back up toward the light, what better activity than a plunge into the emerald-green waters of Halong Bay?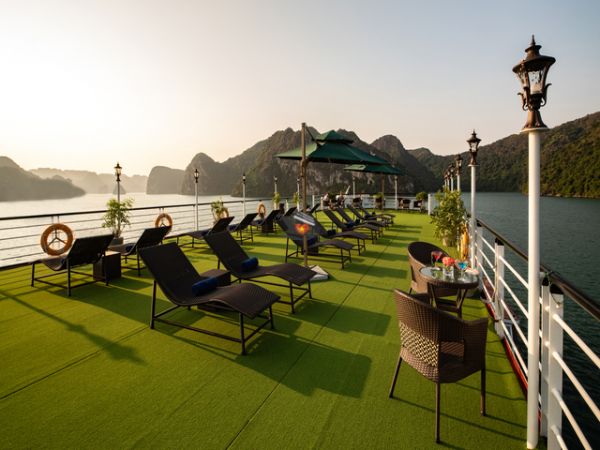 After swimming, clean up for the evening and join us at the bar for Sunset Happy Hour, where you can have some beverages, meet and mingle with other guests, and even win some fun prizes in the "Masterchef Competition".
As our boat anchors for the night, a delectable set menu of supper will be served, carefully selected and cooked to suit all preferences. Relax and enjoy your lunch after a long day of sightseeing and adventuring.
Overnight on the Cruise.
DAY 14: HA LONG BAY DAY TOUR - RETURN TO HA NOI: (B)
08:00: Begin your day with a morning tai chi session, which includes complimentary tea and coffee – a wonderful way to restore body and mind while embracing the beautiful dawn in the bay. Following that, a small breakfast will be given before we hoist anchor and set sail towards Cua Van Floating Village, which was recently named one of the ཇ Insanely Beautiful Small Towns Around the World(opens in a new tab)' by the Huffington Post. From here, we may either kayak or take a traditional rowboat out to explore the local aquatic life.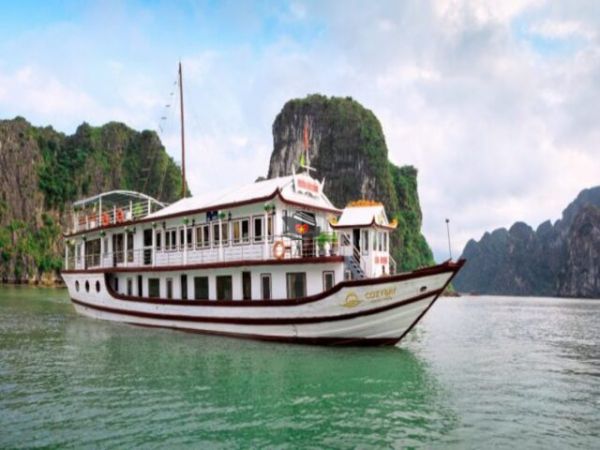 You'll have worked up quite an appetite after all that rowing, so we'll also provide a wonderful lunch and an opportunity to recover before we check out and return to dry ground at Tuan Chau International Passenger Port.
Today's tour concludes with a pleasant shuttle bus ride to Hanoi. Don't worry, we'll stop for a drink in Dong Trieu Ceramics Village before dropping you off at your next destination.
Overnight in Ha Noi.
DAY 15: DEPARTURE FROM HA NOI: (B)
Our guide will assist you with your luggage and ensure that you get to the airport on time. Whether you're returning home or continuing on your journey.
We hope to see you again for another trip to Vietnam.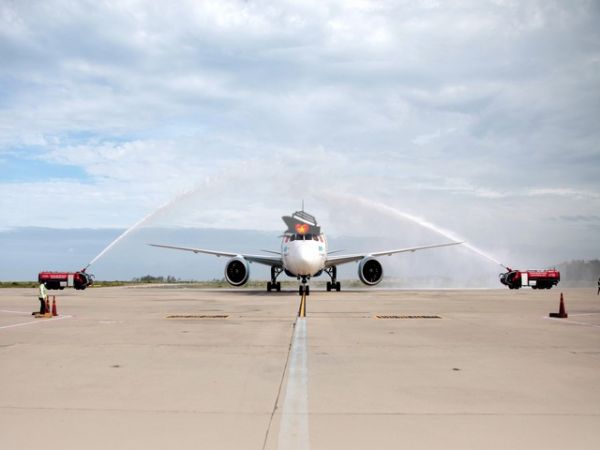 15 Days Tour Highlights Of Vietnam Inclusive:
Private Vehicle transfer during trip

English-speaking tour guide

Hotel Accommodation 13 nights

1 Night On Ha Long Bay Cruise

Airport pick up & transfer roundtrip

All entrance fees

VinWonder entrance ticket

Cable car in Da Lat Zen Monastery & Fansipan Peak

Datanla Waterfall Alpine Coaster

Bottled water
15 Days Tour Highlights Of Vietnam

Exclusive:
Air-ticket

Meals

Personal expenses
Recommended Dress:
Jacket

Swimsuits

Hat

Camera
15 Days Tour Highlights Of Vietnam Package Price:
Small-Group 2 - 3 People: 2.650 USD/ Person
Medium Group 4 - 6 People: 2.450 USD/ Person
Big Group 7 - 10 People: 2.150 USD/ Person
From 11 - 20 People: 1.950 USD/ Person

From 21 - 40 People: 1.750 USD/ Person
Children under the age of 5 are Free Of Charge
The price will be additional on Vietnam Public Holidays
Hotline/ WhatsApp: +847-6666-0606
Email: info@friendlytravel.vn

15 Days Tour Highlights Of Vietnam

100% Best Price
Our price is the best and service too. Contact us for more details this tour.