THINGS TO SEE IN NHA TRANG
Nha Trang is a seaside city in central Vietnam. It is a famous seaside resort and a port city. Among most of the coastal cities in Vietnam, Nha Trang is a relatively quiet and small seaside city. Compared with Ha Long bay which is one of seven wonders of the sea, Nha Trang's quiet gradually gets the attention of more and more foreign tourists.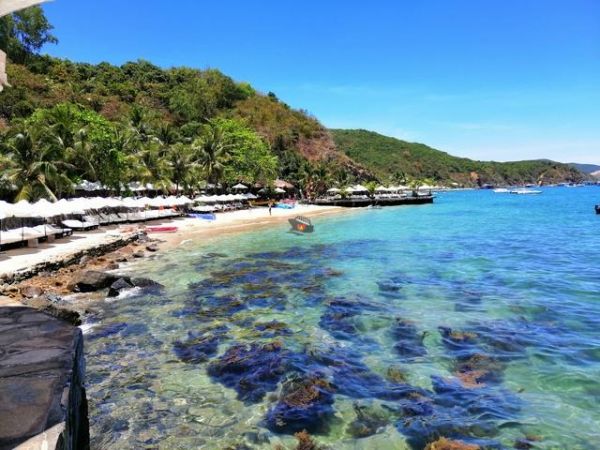 Nha Trang is located on the Open Tour route from Hanoi to Ho Chi Minh City. It is very convenient for tourists to travel there. It is also very suitable for family to travel in Vietnam. The sea near Nha Trang is a famous fishing ground, where there are up to 250 days of good weather for people to go fishing every year. Phu Hai area is an important cultural site. Outside the estuary, some islands serve as barriers. It is the air force base. This place abounds in fish, shrimps, and cubilose. There is a Marine research institute collecting more than one thousand kinds of fish. It is Vietnam's largest aquarium. Railways and roads connect Tuy Hoa、Qui Nhon in the north and Phan Rang, Phan Thiet in the south.
The best time to travel to Nha Trang is from January to May.
1/ Nha Trang Beach
The beach of Nha Trang is 6 km long. The seawater is very clear most of the time. In the rainy season, from October to early January, the water in the city flows into the sea through the Cai River, which influents the water quality of the sea. Every year, from June to early October, the seawater in Nha Trang is the cleanest. The beach is very close to the main road leading to the south and the north of Nha Trang. It is only a 2-minute walk from the beach to the main road. Accommodation is also very close to the beach. You can get to the hotel from the beach on foot.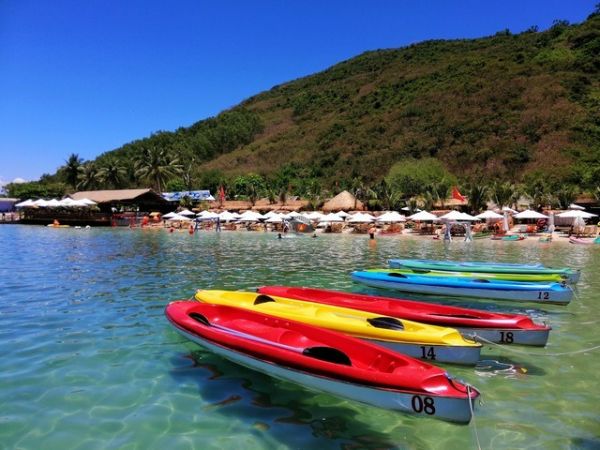 In Nha Trang, there are a lot of local people exercising or running on the beach every morning. During the day, there are a lot of tourists and locals playing on the beach, such as swimming, sunbathing, and playing beach volleyball. In the evening, there are some old women selling lobsters on the beach. The lobster is cheap. People who love to eat seafood don't miss this opportunity.
Nha Trang is a clean and quiet city, coconut trees are dense to be forest; green plants are cut into various shapes. There is a row of hotels and cafes built along the beach road. It is quite free and pleasant to cycle along the beach or to sit in a cafe to listen to music.
2/ Island Hopping Tour Nha Trang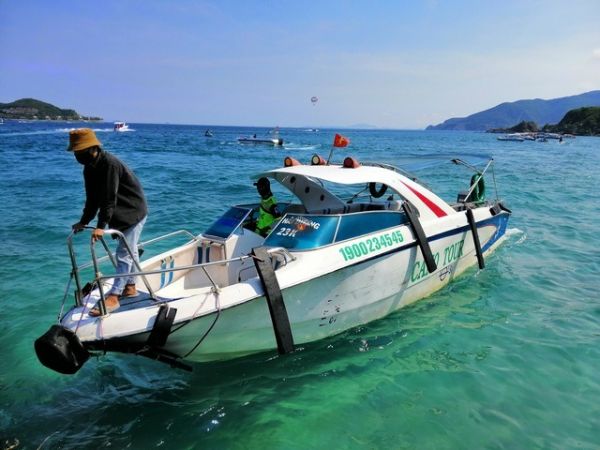 You can spend a day visiting four islands in Nha Trang. It is a good way to know Nha Trang. The beautiful island scenery, the humorous boatman, and the rich entertainment make a lot of people like this traveling route. How to visit these four Islands depends on the travel agency's arrangement. You can consult the travel agency in advance.
Different islands generally include:
Coral Beach: Visitors usually don't go ashore; ship stops in shallow water areas; visitors can go snorkeling or swim in the sea.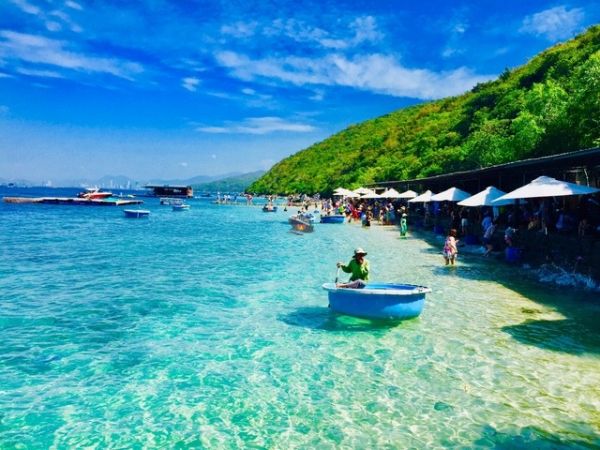 Hon Tam: You need to pay if you get on the island; there will be a long time for you to travel around the island. You can have a sunbathing on the beach and enjoy the green landscape of the island. You can also take part in water sports such as panels, sea parachutes (optional). When you come back to the boat, there are a lot of fruits provided.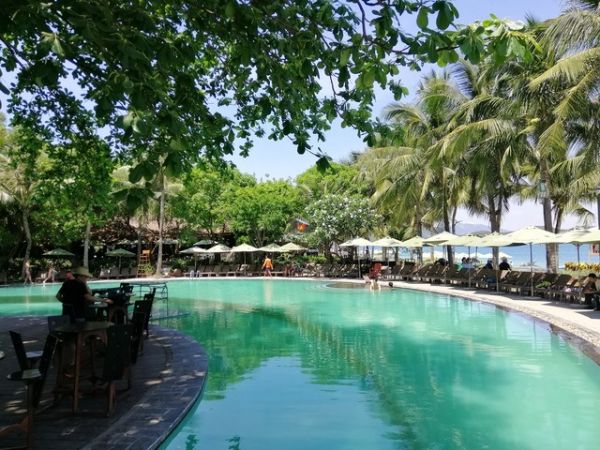 Hon Tre: You need to pay if you get on the island. Tour and chargeable activities are similar to that of Hon Tam. Therefore, Hon Tam and Hon Tre are usually alternatives.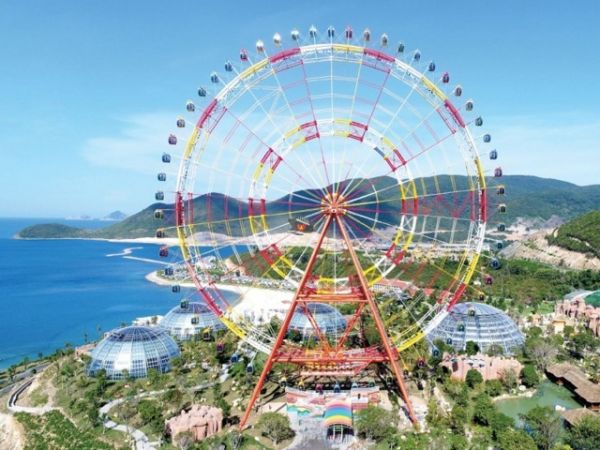 Hon Mieu: This Island is very small. Travelers mainly visit the aquarium (self-paid).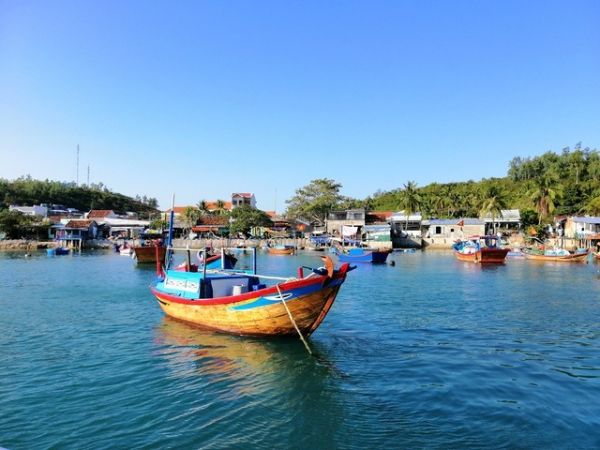 Ink Island (Hon Mot): Visitors usually don't go ashore. There are carnival activities around the island, such as the live band show, dance performances, delicious lunch, interactive games, etc. There are also some floating bars on the sea.
Open time: Generally the four islands' travel schedule starts at around eight o 'clock in the morning and ends at around 4:00 pm.
3/ Vinpearl Amusement Park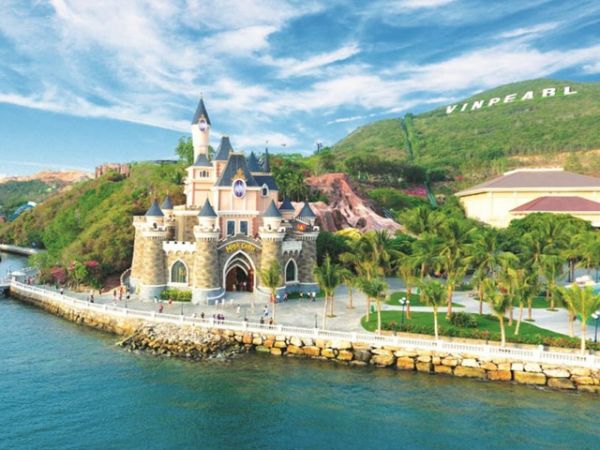 Pearl island amusement park is located in a vocational village of Hon Tre; the full English name of this Resort is "The Vinpearl Resort & Spa". It covers an area of more than 30.000 square meters, is known as an integration of entertainment, accommodation, catering, and large amusement facilities. It has the largest swimming pool in the southeast of Asia, a private beach of 700 meters long, the world's longest sea-crossing cable car, and a big amusement park which contains roller coasters, a merry-go-round, an indoor video games center, 4D cinema, a large aquarium and five-star degrees Holiday hotels with top SPA club.
As for the word "Vinpearl", actually, it is combined with the words "Vin" (means Vietnam) and "Pearl", which means "a Pearl in Vietnam Sea".
All visitors who live in Vinpearl resort can enjoy all the entertainment activities for free. Besides, convenient electro cars can drive you to go to any place on the island. The six-star buffet is provided from morning till night. You can spend several days playing on this small island. This is not just a hotel resort; clearly, it is an amusement park where you can enjoy yourself crazily!
Transportation: Take a boat or a cable car to the place; the place of departure is Phu Quy Port in the south of Cau Da Wharf.
Tickets: 880.000 VNDong for adults and 780.000 VNDong for children, including traffic fee between the port and Hon Tre (cable car or boat)
Dining card: 250.000 VNDong. You can enjoy a meal in any restaurant on pearl island with this card. But only more than five people together are allowed to have meals;
Charter: 180.000 VNDong. You can enjoy the one-way traffic to pearl island or return to the hotel with the card. Visitors who go to the pearl island amusement park or live in the hotel are recommended to buy this card;
Pearl island resort access card (including buffet lunch and resort swimming pool):
Adult: 1.800.000 Dong; From 1-1.4 m children: 1.600.000 Dong
4/ Nha Trang Cathedral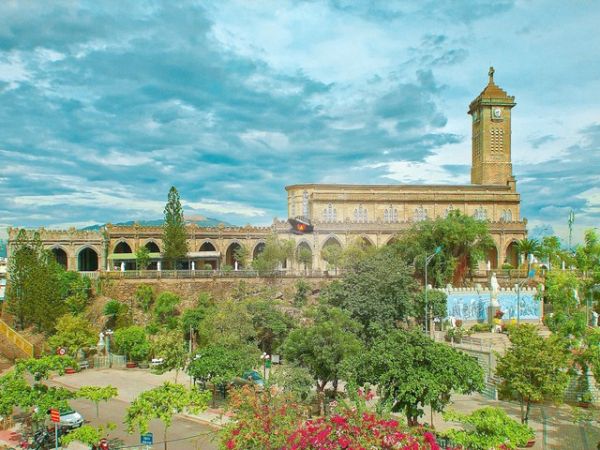 Nha Trang Cathedral is a gothic church built in 1928-1933. Compared with the church in "Notre Dame DE Paris", it is, of course, less impressive. But it is also featured with a lot of French flavors. The church has a clock tower and beautiful skylight glass painted with the Bible story. The interior stone wall let people feel cool and fresh.
Different from Da Lat pink church and Ho Chi Minh red church, Nha Trang church is of the color of pure stones. There is no colorful adornment in the church, but it seems very grand and majestic.
Outside the Cathedral, it is a noisy street, while inside the Cathedral; it is more quiet and peaceful. They are just like two different worlds. The church celebrates Mass activities every morning and evening. People can often hear the phlegmatic or beautiful choir singing outside the church.
Stand at the Cathedral and you can overlook the whole Nha Trang.
5/ Po Nagar Cham Towers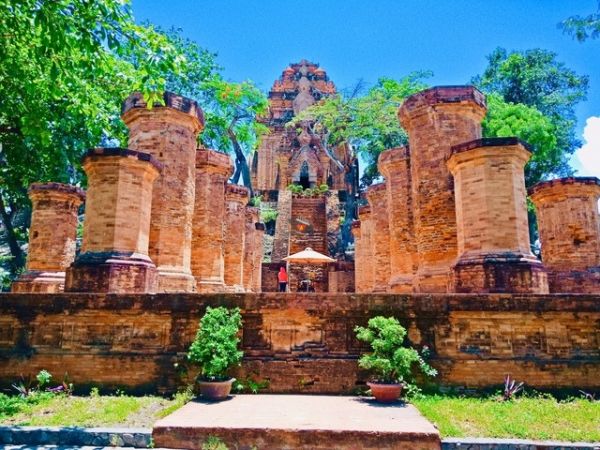 Po Nagar Cham Towers is also translated as Temple of Po Nagar for Po Nagar is consecrated here. Po Nagar is a goddess who blesses the south of the Champa Kingdom. She protected fishermen who made a living on the sea.
The temple, built in the 7th – 12th century, is a representative building of Hinduism. And its style is a little similar to the building of Angkor Wat, but this temple is much smaller. Currently, there are only 5 buildings left in the temple.
But it is said that in the second century BC, Hindus worshiped the Hindu god Siva here. Now there are not only the Vietnamese but also many Vietnamese Chinese worships here. When you enter the door, don't forget to take off your shoes.
From the Po Nagar Cham Towers on the hill, you can see the blue sea of Nha Trang.
6/ Hon Chong Promontory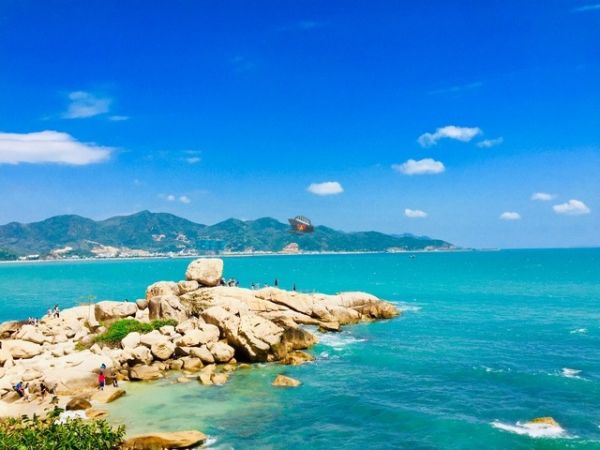 Hon Chong is a promontory nature sightseeing off the coast of Nha Trang. It is located in a rocky enclave in the north of Nha Trang. Resting in the sand Hon Chong Beach you can see the remains of Father and Son Island, located about 600 meters from the shore and some other islands. In fact, it is for this reason that Hon Chong is sometimes referred to as "Mini Ha Long," referring to Ha Long Bay and the islands and islets in the area.
On the beaches of Hon Chong, you will have the opportunity to enjoy more than 3 kilometers of white sand and bathe in the calm waters of Hong Chong or Duong Beach.
7/ Doc Let Beach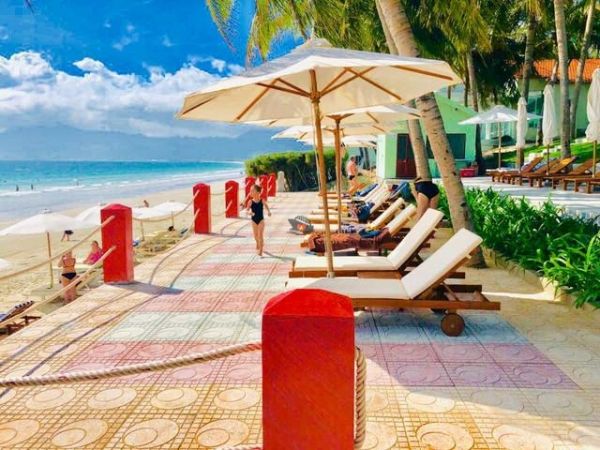 If you feel like spending a day on a quiet beach with 18 kilometers in length to enjoy, Doc Let Beach organizes day trips to do so. Doc Let Beach is 50 kilometers north of the city of Nha Trang. In the northern part of this beach, you will find a very popular spot among travelers looking for fun, while further south reigns calm and loneliness. A perfect place to rest and disconnect from the routine.
In general, it is a quiet area, where you can see how fishermen work, as well as taste seafood, the star food of the place, at a very affordable price.
To move around the area it is advisable to rent a bicycle or taxi, since unlike other points in Nha Trang, in Doc Let Beach public transport is not very present.
8/ Bai Dai Beach
Between the airport of Cam Ranh and the city of Nha Trang, there is the Bai Dai beach. The journey to the beach itself is something to enjoy since it is a very natural and mountainous road. In the end, Bai Dai beach will be waiting for you, which you can enjoy on day trips. Bai Dai beach is located 30 kilometers from the city of Nha Trang.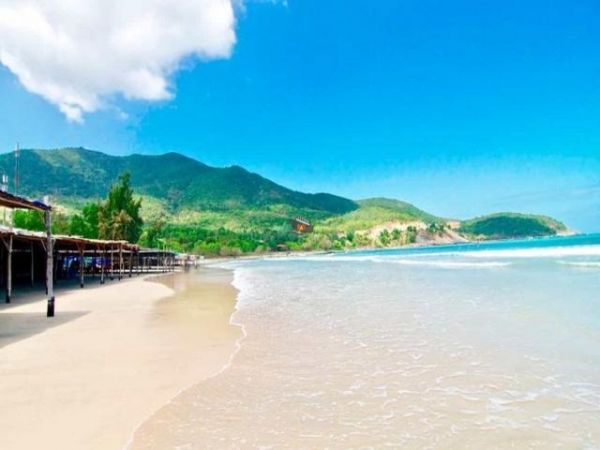 9/ Ba Ho Waterfalls
If you are wondering what to see in Nha Trang beyond its beaches, 20 kilometers north of the city of Nha Trang is Ba Ho, a town whose main attraction is its waterfalls. Upon arriving there you will find three waterfalls in the middle of the mountain and you can bathe in its natural pools.
We recommend you go with food and water on your excursion to the Ba Ho Waterfalls. Being such a natural place there are few places to buy food even if it is such a popular place and visited by travelers. To get there you can rent a motorcycle or, if you want to forget about driving, you can rent a taxi or motorcycle guidance. This last option is more expensive than touring the site on your own.
Once you arrive at the Ba Ho Waterfalls car park you will have to pay an entrance fee of approximately € 1 per person. Then a thrilling 30-minute walk awaits you until you reach the waterfalls.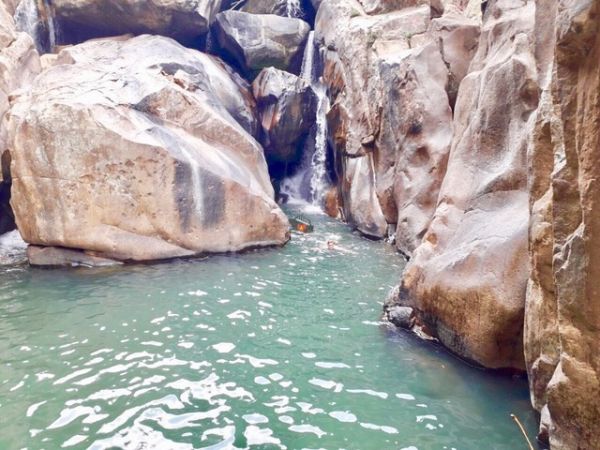 10/ Long Son Pagoda
Long Son Pagoda, also known as Chua Long Son, is a Buddhist pagoda located on Thai Nguyen Street, in the city of Nha Trang. It is one of the most recognized monuments of Nha Trang and is currently located at the foot of the Trai Thuy's hill. Is it a temple that was originally built in 1886, when the spiritual leader was Thich Ngo Chi After being knocked down by a cyclone it was rebuilt, this time at the foot of the hill!  The main building consists of three floors, decorated with murals and sculptures. Behind her is the most iconic image of the place: a 24-meter statue of Buddha sitting on a lotus flower, a figure that was built in 1964.
From the highest part of the pagoda, you can see panoramic views of the city and the sea. Currently, this temple works as a monastery and as a school for monks.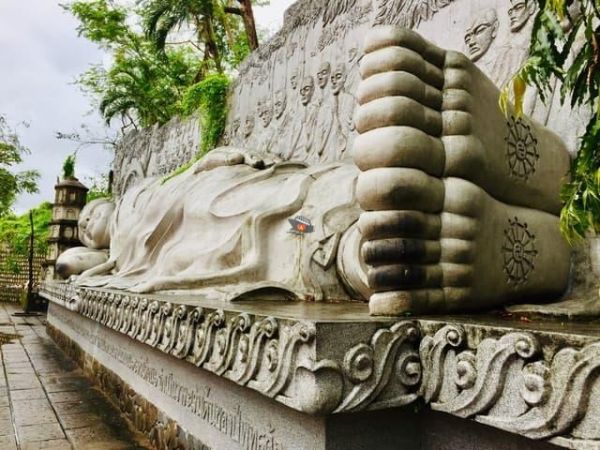 11/ Mud Baths & Hot Spring
One of the most curious activities to do in Nha Trang is to bathe in its mud baths and hot springs. In fact, there are several hotel complexes and resorts that offer this possibility, being something typical in Nha Trang. It is said that this type of bath has therapeutic properties.
Taking a mud bath is a relaxing experience, designed to disconnect from the routine. It is recommended that when you reach the mud bath you take a shower and then enjoy a long session of a mud bath. One of the places where you can take a dip in the mud is I-Resort Hot Springs, which also offers the possibility of bathing in hot springs or having a massage.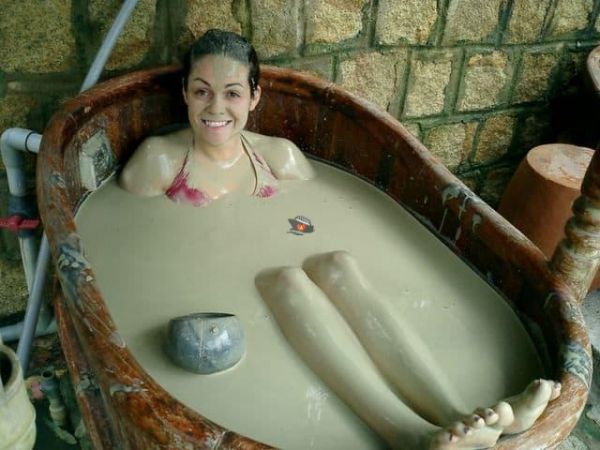 12/ Snorkeling and Diving Day Tours
Like some of the beaches of Southeast Asia, in Nha Trang, you can practice several water sports quietly, such as snorkeling or diving. Normally they are calm waters that allow you to carry out these activities whatever you're level.
Hon Mun – Marine Protected Area
One of the best places is Tran Phu Beach, although if you are interested in sighting unique marine species you should swim in the waters of the island of Hon Mun, 50 minutes from the city of Nha Trang. It is an area especially suitable for practicing these sports. You will also have the opportunity to sign up for a night snorkeling or diving tour. Hon Mun is undoubtedly one of the best places in Vietnam for snorkeling where, if you're lucky, you can see sea creatures as diverse as turtles or rays.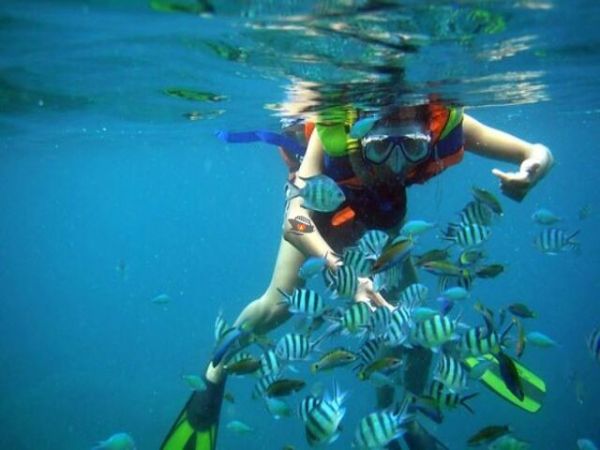 13/ Warnings and Dangers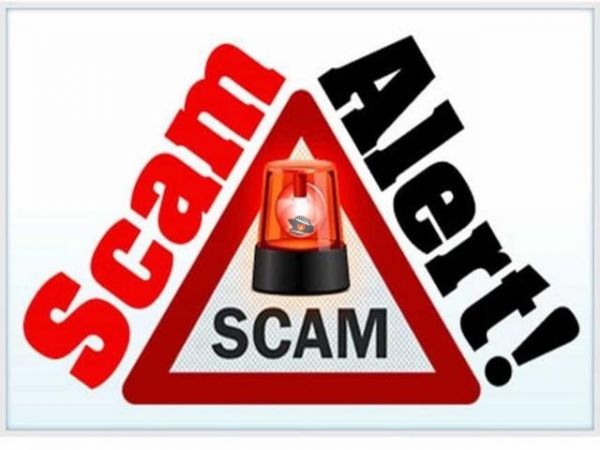 Nha Trang, Vietnam is a southern city overlooking the beautiful Nha Trang Bay. Despite its beautiful scenery, beachfront, and culture, there are countless stories of robbery, scams, and even kidnapping. As one traveler reports, "I heard nasty stories from robberies to belongings going missing from hotel rooms and prostitution…Be more careful when are you in this place." That said, pretty much every wonderful place on earth has undesirable aspects and most of the danger in this city involves falling for scams. Be smart and stay safe.
14/ Toxic Taxis
Apparently, Nha Trang has a serious cab driver problem. The drivers seem to be out of control, like in most large cities. A very important tip repeated by many seasoned travelers is to definitely not take the taxis from the train station as you will be charged literally five times the average fare. "Just walk down a few blocks and catch a taxi on the street. Don't negotiate any price, just point to the meter and tell them to turn it on," words of advice while another family claims they were appalled by the cab drivers' dangerous driving. That isn't just one company either, but every single one, with complaints including obsessive honking, driving towards pedestrians purposefully and refusing to give the change owed after a fare.
15/ Swimming in Nha Trang
Most of the time swimming is perfectly safe along the coast of this lovely city, with surrounding mountains to contrast the flatness of the ocean. However, many beachgoers, swimmers, and scuba pros report that from mid-December to mid-January a dangerous undertow exists that is not mentioned nearly enough by the locals. Another dangerous aspect is the lack of attentive lifeguards. This deadly combination has claimed lives.
16/ Scams and Scammers
There are countless scams underway in Nha Trang Vietnam right now, being carried out by adults and children alike. There are so many reports, it is impossible to mention them all here. Basically, don't give anyone your money, don't leave your valuables anywhere (even in your locked hotel room), and don't trust anyone acting as a self-appointed "tour guide".
Be Smart and Beware In Traveling